---
About us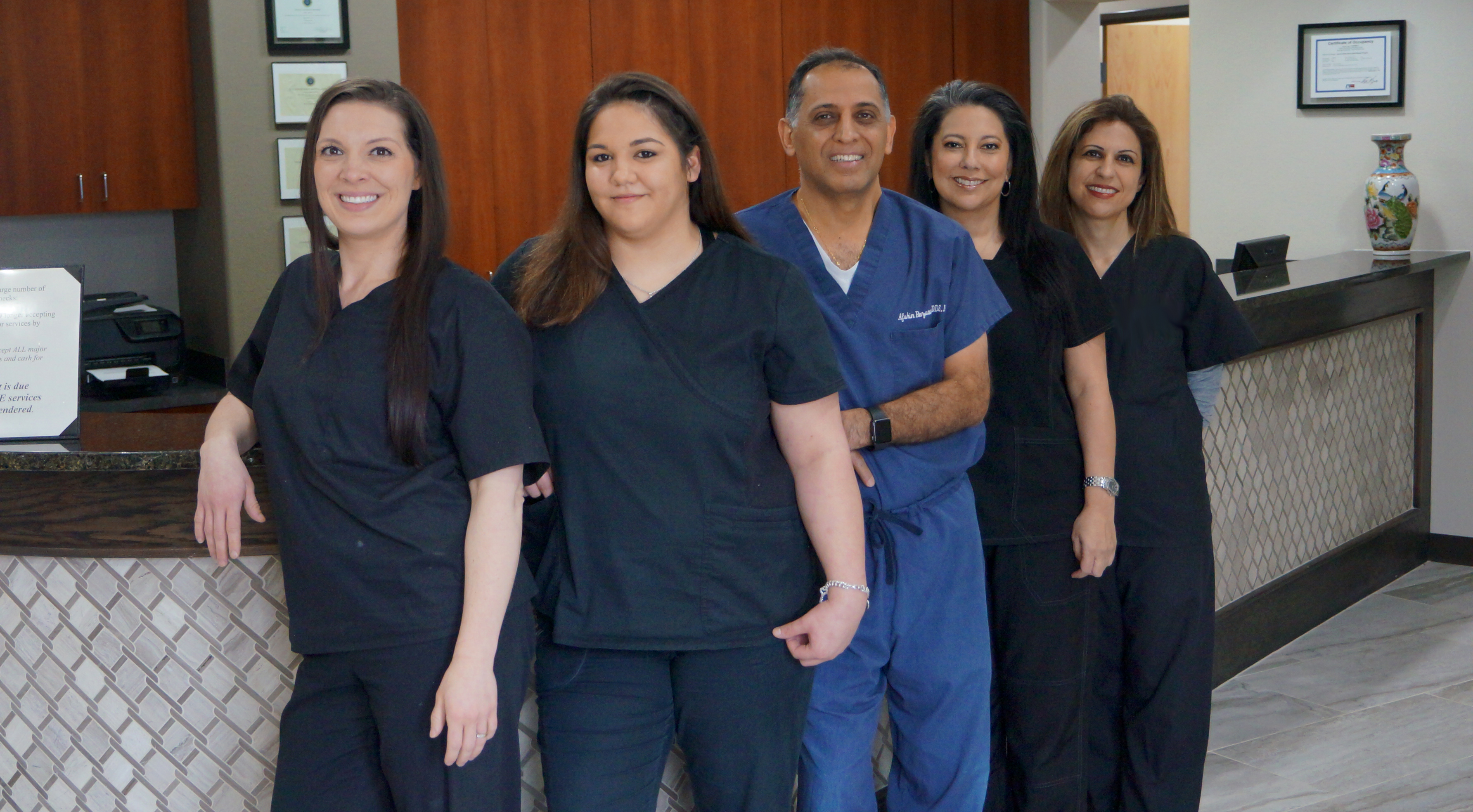 ---
---
Afshin Rezvani, DDS, MD
Dr. Afshin Rezvani, or Dr. Rez, as many of his patients call him, is dedicated to taking great care of his patients. He has built a practice with the patient's needs in mind. From the first phone call to the last office visit, he and his team are dedicated to creating happy patients. It all started with a lifelong dream to dedicate his life to providing the best surgical care possible. He says "I am truly blessed to have the ability to do what I really love and enjoy every day". It is true that all doctors spend a great deal of time in the classroom. Dr. Rezvani attended the University of Maryland, Baltimore, and then continued on to receive his Doctor of Dental Surgery (DDS) degree from the same school. He completed a General Dentistry Residency at Brigham & Women's Hospital and Harvard Medical and Dental School in 1996 followed by his Oral Surgery Internship at Kings County Hospital in Brooklyn, New York. He then went on to medical school at the State University of New York where he received his Medical Doctor (MD) degree. He completed a General Surgery Residency in 2003 while also completing his Residency in Oral and Maxillofacial Surgery, topping it off by earning the position of Chief Resident in Oral and Maxillofacial Surgery at Kings County Hospital and Affiliated Hospitals in Brooklyn, New York from 2004-2005. After spending such a great deal of time in education and training, Dr. Rezvani has been trained and has performed as a General Dentist and Oral and Maxillofacial Surgeon. When asked why he insisted upon so much education, he replied "If I was to reach my goal of being the best surgeon I could be, I felt it necessary to gain as much experience, knowledge and expertise as is possible in order to treat my patients as well as I would want to treat a member of my own family". A dedicated family man, Dr. Rezvani moved to the Metroplex in 2005 in order to be closer to his family. He is happily married to Dr. Farnoush Faez-Rezvani. The couple stays busy and active with their three young boys. They love to spend time outdoors and in the water. When asked about his greatest accomplishment he'll tell you that it is not graduating cum laude or winning several awards for research achievements. He will tell you that it is the spiritual and emotional harmony that comes from having created a happy and satisfying family life.
---
---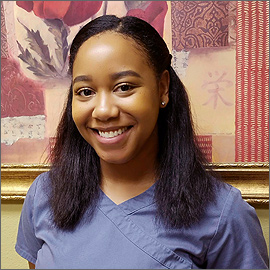 Amber
RDA-Surgical assistant
Amber is a Registered Dental Assistant who joined our office in July of 2016. Currently, she holds certification in Basic Life Support. She is in the process of becoming certified with AAOMS as a Dental Anesthesia Assistant. You may get to know Amber when she is assisting with consultations, surgeries or presenting treatment plans. Outside of work, she cares for her amazing son and 2 dogs.
---
---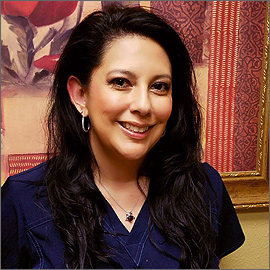 Jean
RDA - Surgical Assistant
For over 20 years in the Oral Maxillofacial field, Jean has endeavored to make patients feel at ease with her winning smile and care giving nature. Her background in nursing and dedication to helping others creates a comforting atmosphere for patients. Jean enjoys volunteering at the Salvation Army and at the annual Smiles Charity in McKinney; raising money to build homes for disabled military veterans.
---
---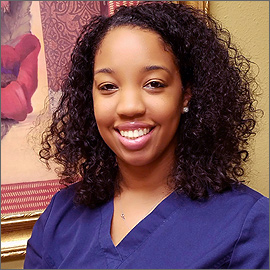 Brianna
RDA- Front office coordinator
Brianna "Bri", as she likes to be called, is a Registered Dental Assistant who joined our office as a front office coordinator in January of 2016. She, currently, holds certification in Basic Life Support, and Nitrous Oxide sedation. You may get to know Bri when answering your insurance questions, doing your treatment planning and scheduling your appointment. At home, she cares for her handsome son.